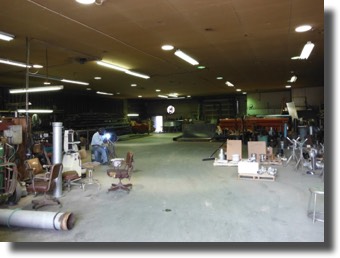 In our fab shop we can build about anything you need for your irrigation project. From portable drip irrigation pump trailers to stainless steel bubblers our fab crew builds high quality, long lasting structures and systems. With a wide array of fabrication equipment and raw materials, the possibilities are limited only by your imagination.
Some of our past projects have included- floating pumping stations/permanent and portable drip and solid set pumping stations/skid mounted roto-phase stations/ CMP bubblers and pump sumps/gated pipe check structures/ pond inlet gate devices/pulling, rebuilding, and replacing centrifugal, turbine, submersible, and lifter pumps/large multiple pump and filtration systems/sand media station trailers.
For your next project contact one of our sales representatives and let Agri-Lines build something great for you.